15 Tactics to Increase Blog Traffic For Real Estate Marketing: 02/20/2012
15 Tactics to Increase Blog Traffic For Real Estate Marketing
By Anita Koppens on the Dynamic Page Solutions Blog
4.5 out of 5 by 2 User(s)
0 Comments
Anita Koppens
Published: 02/20/2012
Posted by: RET Staff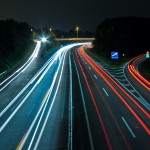 After endlessly searching the amazingly useful site of SEOMoz.com, stumbling upon the blog written by Rand Fishkin, CEO and co-founder of SEOmoz, was a delightful find. Jam-packed with highly important information to know when trying to gain traffic flow to your blog, it seemed as though Fishkin's helpful insight needed to be shared further.
With the intention of being useful for all bloggers alike, here are some useful tidbits from Fishkin's post modified in a way to best serve real estate agents. However, when
dealing with a blog and increasing traffic flow, it should be known that not every tactic will specifically work for everyone, but the following should be applicable or at least useful to many and spun to properly suite their own blog's needs.
1. Target Your Content to an Audience Likely to Share
First and foremost, know who you're writing for. For most of you that will be homebuyers, be aware of how your targeted audience can possibly help to spread the word. By creating unique and enticing content, your audience will most likely share it with others.