How to Search Engine Optimize Real Estate Photos: 09/05/2011
How to Search Engine Optimize Real Estate Photos
An Article by Anita Koppens of Dynamic Page Solutions
4.75 out of 5 by 4 User(s)
0 Comments
Anita Koppens
Published: 09/05/2011
Posted by: RET Staff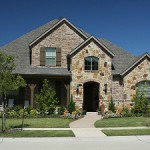 The following article, by Anita Koppens, appeared originally on the Dynamic Page Solutions blog.
Yo u're always hearing from us on the importance of link building and frankly, we know that most of you build your links with blogs because it's fairly easy and quick. For those of you that can't bear to write a lengthy blog post but are handy with a camera, it's time to assess the value of search engine optimized real estate photos within your blog post.
It's true that in the past, search engines put very little weight on image meta data-but now, with blended search-images, maps, places and news show up on search engines results page for queries. Here's how you can take advantage of this as a real estate agent.
Take an exceptional photo

Make sure to use .jpg file extensions because .jpg are the preferred file format for photos. Other acceptable file formats are .gif and .png

USE KEYWORDS in the image file name – If the photo depicts a beautiful sunset in DC Ranch, Scottsdale, this would be a good file name: dc-ranch-scottsdale-sunset.jpg. Note that the keywords precede "sunset" and there are dashes in between the keywords. This is to help differentiate each word in the image