Lions, and Tigers and Tech, Oh My!
Truth is Like a Middle Age Swimsuit Competition
Not Necessarily Pretty, but Always Revealing
0 out of 5 by 0 User(s)
0 Comments
Karel Murray
Published: 10/25/2010
Posted by: www.karel.com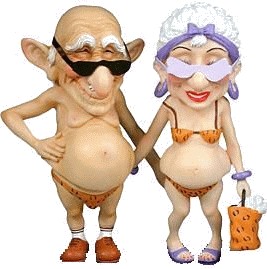 When is the last time you really looked at yourself in the mirror? I'm talking about the full body once over from toes to the top of your head? I honestly can say I haven't looked at myself in this way for at least five years. Quite frankly, I'm terrified as to what I might see. I have the same mindset when it comes to experimenting with a new technology option: if what I have works, why worry about what else is out there? Perhaps that explains the video camera that weighs 10 pounds.
Physically, the reality is we get older and as a result we experience changes in our faces, skin tone, bodily functions, bone structure and general health. I'm willing to bet most of us only think of the negative aspects of these changes to our personal being and not on the advantages of getting wiser through our life experiences. Purchasing my first iPhone® showed me that I could take video on the spot and using the computer software, I could have a moment captured and stored to enjoy again and again without lugging a video bag, cords, and equipment.
Consider how your environment socially and technologically looks now that you are viewing your surroundings with focused intention. Do new parents look like infants themselves even though they are the age you were when you started your family? Is your definition of elderly subtly changed to mean "in their 80's" rather than in their 60's? How small will cell phones and/or computer screens get before arthritic fingers can't push the buttons anymore or view a movie comfortably through tri-focal glasses?
Truth is like a middle age swimsuit competition: Not necessarily pretty, but always revealing as we take off the filters and really look at ourselves and how we interact with the world around us. Now more than ever, it's critical for us to look our businesses in the same spirit. Without clarity and truthful evaluation of our situation, how can we ever hope to fix what is going wrong or enhance those actions which are definitely moving our businesses forward in a positive manner?